About Our Approach--In a Nutshell!
Generate Revenue. Create Repeat Customers. Maximize Income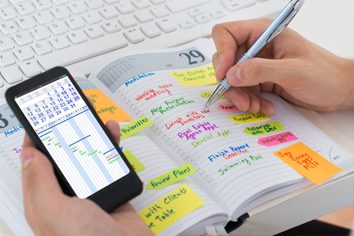 Sales
Proof is in the numbers.
Simply put, we love to sell. In the Owner-Partner Model we work for you. Sales is where is all starts. Our job is to fill up your property calendar through out the entire year–peak and off-peak–to generate consistent rental revenue for you. Since our business does well as you do well, we respond to every inquiry with a zest and passion for the sale.  Whether it is an email, text, or phone inquiry about your property, we make it our highest business priority.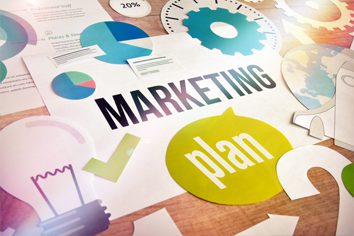 Marketing
Our Approach Works!
With so many options these days related to Marketing…what is the best way? What should you be doing? There is a right and wrong way to market your property. Not to worry—count on us! We know how to effectively leverage the tools associated with the short term vacation rental. We intimately know how to use the VRBO/HomeAway and AirBnB. Beyond this, each property can be double and triple listed via the Turning Leaf Vacation Rentals website. Triple Listing Works! Rely on our expertise, it means money in your pocket.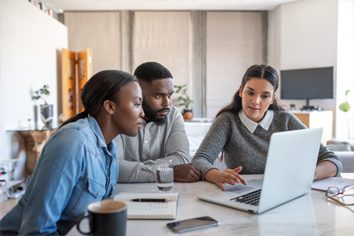 Financial
Distinct Business Unit Management
Each property is treated as a distinct business unit for our owners. We help handle the financial transactions associated with each guest stay, including,  HomeAway Payments, AirBnB payouts, and Direct Book credit card payments. Each property also has a separate checking account and a set of financials so revenue, expense, and margin can be viewed on a monthly, quarterly and annual basis. We can even pay your property's bills and keep up with state and local tax submissions. Our goal is the make the financial component of short term rental easier, more manageable for the owners with which we consult.
Revenue & Expense Projection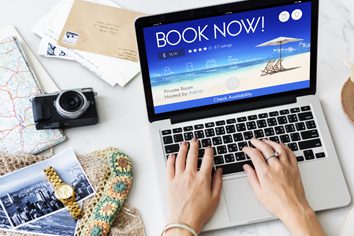 Operations
Efficiency and Excellence
We have developed a successful and systemic approach to customer interaction which provides the best in guest experience. Our TLeaze Booking Software makes lease generating fast and easy–while it gives our guests an easy, clear understanding of the costs of their stay, it also makes reviewing and digitally signing lease agreements a breeze. Lease agreements establish the "rules", set expectations with your guest and protect your vacation property as an income generating investment.
What Our Owners Are Saying
Don't just take it from us, let our customers do the talking!
"Partnering with David has turned out to be one of my better business decisions. His sales and marketing strategies and suggestions based on marketing analyses are spot on. His response to inquiries is immediate. He is easy to work with and sensitive to owners' loyalties, finances, and sense of aesthetics."
"I really appreciate how David and his team connect our marketing to our sales. In the past, our marketing tended to be a financial "black hole". Now, I believe we are really maximizing our dollars spent by making sure our marketing yields sales growth."
"David and his team are fantastic! David's focus on our success is a difference maker. His expertise in sales, marketing and our business' bottom line financial performance makes him and his team a "partner" we really can not do without!"
Timely Response
Email, text or phone responses within 30 minutes is our business goal..






Innovative Ideas
We work to consistently leverage all the marketing tools available in an effort to generate maximum owner revenue.



Advanced Technology
Proprietary software solution, TLeaze, makes generating customer quotes and digitally signing lease agreements faster and easier, which means more bookings for our owners.
Clear Communication
Guests want it! We expect it. Customer communication is clear and easily understood to ensure an exceptional guest experience which means more repeat business.